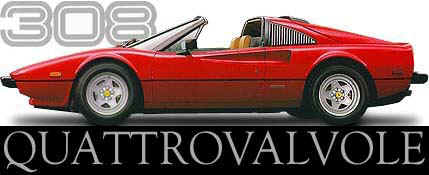 1983 Ferrari 308 GTS
Chassis # ZFFLA13C000047661 Model : Right Hand Drive UK
Rosso Corsa with Nero
Production date :
---
00/06 47661 was repossessed by bank, in a very uncared for condition. It was sold on auction and bought by previous owner who made and attempt to improve on the cars condition.
00/07 Current owner Barry DeGroot of New Zealand, will slowly bring the car up to concours standards . Current work done is refurbish upholstery and wheels and the next order of business is body and paint work.
owners comments "Owning a Ferrari is a "way of life"