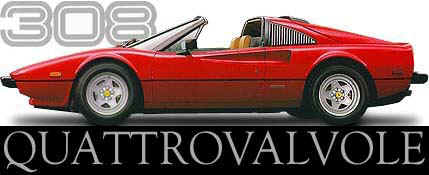 1984 Ferrari 308 GTS
Chassis # 51093 Model : Left hand Drive North American
Rosso Corsa with Beige
Production date : March 1984
Engine #
---
Imported through port of Baltimore and delivered to Wide World of Cars Inc. in Spring Valley Ny. with MSRP $60,345 and sold to First Edition Editing of NY with 110 miles.
00/88 title updated NY registration
00/97 CT registration with 9072 miles
00/99 NY registration with 10k-11k miles
07-08 Sold to Forza Motorsports of Ct.
02/09 Purchased by current owner in Ct. with 15,924 miles