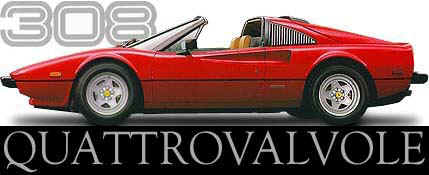 1985 Ferrari 308 GTS
Chassis # ZFFLA13S000059175 Model : Left Hand Drive Switzerland / Sweden
Rosso Corsa with Tan
Production date : Aug 1985
Engine # F105A04603647 Gearbox # F106AL9311
---
08/85 Sold new into Switzerland and then exported to Florida.
06/91 Registered in Hollywood Fl.
10/96 Registered in Callahan, Fl.
05/01 Registered in Fort Meyers, Fl.
00/05 Purchase by Gran Prix Imprts of Wilsonville, Or. and used by employee as personal car for 2 years
11/07 Purchase by current owner John Kuznik of Carlsbad, Ca.
02/08 Imported to Auckland New Zealand by current owner Darren Baker